Hans Asperger, National Socialism, and "race hygiene" in Nazi-era Vienna
Received: 28 February 2017
Accepted: 20 March 2018
Published: 19 April 2018
Abstract
Background
Hans Asperger (1906–1980) first designated a group of children with distinct psychological characteristics as 'autistic psychopaths' in 1938, several years before Leo Kanner's famous 1943 paper on autism. In 1944, Asperger published a comprehensive study on the topic (submitted to Vienna University in 1942 as his postdoctoral thesis), which would only find international acknowledgement in the 1980s. From then on, the eponym 'Asperger's syndrome' increasingly gained currency in recognition of his outstanding contribution to the conceptualization of the condition. At the time, the fact that Asperger had spent pivotal years of his career in Nazi Vienna caused some controversy regarding his potential ties to National Socialism and its race hygiene policies. Documentary evidence was scarce, however, and over time a narrative of Asperger as an active opponent of National Socialism took hold. The main goal of this paper is to re-evaluate this narrative, which is based to a large extent on statements made by Asperger himself and on a small segment of his published work.
Methods
Drawing on a vast array of contemporary publications and previously unexplored archival documents (including Asperger's personnel files and the clinical assessments he wrote on his patients), this paper offers a critical examination of Asperger's life, politics, and career before and during the Nazi period in Austria.
Results
Asperger managed to accommodate himself to the Nazi regime and was rewarded for his affirmations of loyalty with career opportunities. He joined several organizations affiliated with the NSDAP (although not the Nazi party itself), publicly legitimized race hygiene policies including forced sterilizations and, on several occasions, actively cooperated with the child 'euthanasia' program. The language he employed to diagnose his patients was often remarkably harsh (even in comparison with assessments written by the staff at Vienna's notorious Spiegelgrund 'euthanasia' institution), belying the notion that he tried to protect the children under his care by embellishing their diagnoses.
Conclusion
The narrative of Asperger as a principled opponent of National Socialism and a courageous defender of his patients against Nazi 'euthanasia' and other race hygiene measures does not hold up in the face of the historical evidence. What emerges is a much more problematic role played by this pioneer of autism research. Future use of the eponym should reflect the troubling context of its origins in Nazi-era Vienna.
Keywords
Hans Asperger
Biography
Asperger's syndrome
Therapeutic pedagogy (Heilpädagogik)
Autism
World War II
National Socialism
History
Vienna/Austria
Child psychiatry
Pediatrics
Background
Despite the international prominence of Hans Asperger (Fig.
1
) as one of the pioneers in the history of autism and as the namesake of Asperger's syndrome, factual knowledge about his life and career is limited. This is surprising given that his successful career in Nazi-controlled Vienna raises questions concerning his potential political or professional involvement with National Socialism. The existing literature on the topic has tended to downplay or overlook any such involvement, or even to postulate that Asperger took a position of active resistance. With few exceptions, however, these judgments are based on a limited number of sources—a few passages from Asperger's Nazi-era publications, particularly a 1938 lecture containing the first references to "autistic psychopaths" [
1
] and his 1944 postdoctoral thesis [
2
],
1
and statements by Asperger himself or by persons close to him from after 1945 (most importantly, a 1974 radio interview [
3
]).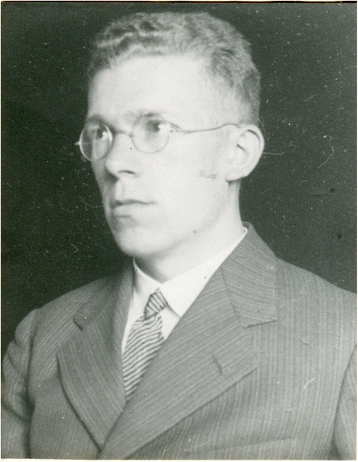 The goals of this paper, based on comprehensive archival research, are to provide an account of Asperger's life and career during National Socialism and to submit prevailing narratives to the test of historical evidence. The picture that emerges is that of a man who managed to further his career under the Nazi regime, despite his apparent political and ideological distance from it. This was not least due to opportunities created by the political upheaval after Austria's Anschluss (annexation) to Germany in 1938, including the expulsion of Jewish physicians from the profession. (On the expulsion of Jews from the university clinic, which began before 1938, see [4] and below). As I will demonstrate, this career was made possible by Asperger's political concessions to the Nazi ideology and involved a certain degree of collaboration with the race hygiene apparatus, including the Nazis' child "euthanasia" program.
The analysis of patient case files written by Asperger and his colleagues from 1928 to 1944—a crucial set of documents mistakenly assumed to have been destroyed in World War II—sheds new light on the fate of Asperger's patients during the Nazi period (on Asperger's case files, see the "Asperger's Jewish patients" to "Asperger's diagnoses compared to those at Spiegelgrund" sections).
A review of the existing literature on Asperger's life and career shows the current fault lines in the narrative of his Nazi-era trajectory. Lorna Wing's seminal paper from 1981 which popularized the term "Asperger's syndrome" made no reference to the historical context of Asperger's work [5]. Similarly, Uta Frith's 1991 book chapter "Asperger and his syndrome" barely mentioned National Socialism in the few pages dedicated to Asperger's professional and personal life in Vienna during the 1930s and 1940s. Based on her reading of Asperger's 1944 article on "autistic psychopaths," she stated that "Asperger clearly cared about these children, who in most people's eyes were simply obnoxious brats" ([6]: 7). Her text established what has become the most common view of Asperger's behavior during the Nazi period, namely that he defended his patients against the Nazi regime at great personal risk: "Far from despising the misfits, he devoted himself to their cause—and this at a time when allegiance to misfits was nothing less than dangerous." She defended Asperger against accusations of "allegiance to Nazi ideology" that had been raised because of his early commitment to the German Youth Movement ([6]: 10). Eric Schopler, one of Asperger's fiercest critics, was one of those who explicitly drew this connection, but apparently had no evidence to back his accusations.2 When Frith published an annotated translation of Asperger's 1944 paper, her sole comment on its origin in Nazi-era Vienna was that it contained only one reference to "fascist ideology at a time when it would have been opportune to make many more such references" ([7]: 86).3
Brita Schirmer published the first paper explicitly addressing Asperger's role during National Socialism [8]; her stance is already indicated in the subtitle: "Hans Asperger's defense of the 'autistic psychopaths' against Nazi eugenics." Her argument was based on Asperger's 1938 paper "The mentally abnormal child" [1] from which she drew conclusions similar to Uta Frith's. A 2003 paper by Helmut Gröger, also in German, examined possible influences of Nazi race ideology on Asperger's published work. Citing no less than 23 of Asperger's publications in the years from 1937 to 1974, Gröger concluded that Asperger generally "avoided topics touching race ideology" and maintained a "critical, differentiated attitude" ([9]: 204, 206).4 In line with the other authors cited here, Gröger credited Asperger with advocating on behalf of his patients, defending their value as human beings, and calling for loving care for each of them ([9]: 204–5, 210).
Interestingly, Gröger mentioned—without discussing the implications—that Asperger's name "appears" in the files of a 3-year-old girl with mental deficiencies who was sent to the child "euthanasia" clinic Am Spiegelgrund in Vienna ([9]: 209). As I demonstrate in the "Limits of 'educability': Asperger and the Spiegelgrund 'euthanasia' facility" section, Herta Schreiber, the girl in question, was in fact transferred to the Spiegelgrund facility on Asperger's authority and died there 2 months later.
From 2005, cracks started to appear in the predominantly apologetic narrative of Asperger's role during National Socialism. Michael Hubenstorf, in an extensive book chapter on the history of Vienna University's Pediatric Clinic where Asperger worked, presented a host of previously unknown aspects of Asperger's career. The close ties between the pediatric clinic and the "euthanasia" facility Am Spiegelgrund, including connections between Asperger and Spiegelgrund's director Erwin Jekelius (1905–1952, Fig.
2
), are of particular importance in the context of this paper ([
4
]: 171–4). Hubenstorf also documented the relationship between Asperger and his mentor Franz Hamburger, a fervent Nazi ideologue ([
4
]: 93, 118–9, 126–35, 191–3; see the "
'The best service to our Volk': Asperger and Nazi race hygiene"
to "
Asperger's diagnoses compared to those at Spiegelgrund
" sections). Based among other sources on Hubenstorf's work, on personal documents, and on her own memories, Maria Asperger Felder published a nuanced portrait of her father, not shying away from his possible involvement in National Socialism—without, however, adding significant new facts [
10
]. Citing Schirmer [
8
], Daniel Kondziella in a 2009 paper on 30 neurological eponyms associated with the Nazi era included Asperger among the "physicians with ambivalent roles" because he had "been accused on uncertain grounds of harboring sympathy for Nazi politics" (while he had also "cautiously defended mentally disabled children") ([
11
]: 59).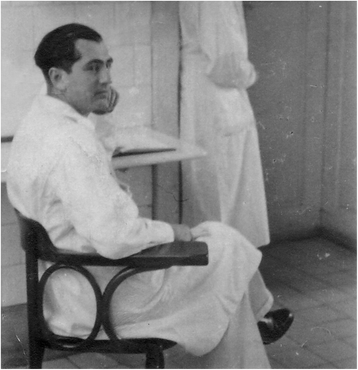 Some preliminary results of my own research were presented at a 2010 symposium marking the 30th anniversary of Asperger's death and published in the conference proceedings ([12]; see also [13]: 201, 206, 217). In the same volume, Helmut Gröger argued along the lines of his above-cited 2003 article [14], while Roxane Sousek hinted at problematic aspects of Asperger's activities ([15]: 19). Ina Friedmann in her recent work on the topic also refrained from presenting an idealized picture of Asperger and the Austrian school of Heilpädagogik (therapeutic pedagogy) [16–18].
While evidence for problematic aspects of Asperger's career have thus begun to emerge in German-language publications, authors in the English-speaking world often continued to perpetuate a predominantly apologetic narrative based on the limited range of sources available to them. In 2007, a letter to the editors in one of the leading autism journals claimed that Asperger "tried to protect these children from being sent to concentration camps during World War II," a statement that is confusing at best, since child "euthanasia" had nothing to do with concentration camps ([19]: 2020).5
Adam Feinstein's 2010 book on the history of autism illustrated the increasing gap between the English- and German-language literature. The author qualified the affirmative references to Nazi ideology in some of Asperger's papers as a deliberate tactic to deceive "the Nazis" about his true intentions, namely to protect his patients. A cornerstone of his argument is Asperger's claim that he had faced arrest by the Gestapo for his stance against Nazi race hygiene policies ([20]: 15–18). Steve Silberman's 2015 book NeuroTribes, written for a general audience, also pushed the narrative of Asperger as an Oskar Schindler-like protector of children with autism. One of Asperger's alleged strategies was that he "intentionally highlighted his 'most promising' cases to deflect the wrath of the Nazis" ([21]: 216). As far as Asperger's conduct during National Socialism is concerned, Silberman's argument (and the evidence presented) is very similar to Adam Feinstein's and some of the other texts already mentioned ([21]: 108–9, 128–9, 137–8). The "'The best service to our Volk': Asperger and Nazi race hygiene" section is dedicated to a discussion of these and similar claims.
One of Silberman's original findings regards the question of Asperger's and Kanner's respective roles in the "discovery" of autism. Georg Frankl (1897–1976), a close collaborator of Asperger's, left Vienna for the USA in 1937, going on to work with Leo Kanner ([21]: especially 167–8, 180). This information revived earlier suspicions that Kanner had known about Asperger's work before his own publications on the topic, based on the fact that Asperger had already mentioned autistic psychopathy in a 1938 publication [1], years before his more widely known postdoctoral thesis [2], and that the Austrian-born Kanner had access to German-language medical publications [22, 23].6
The latest addition to a growing body of literature on the subject, John Donvan and Caren Zucker's In a Different Key is the first English-language publication to break with the narrative of Asperger as an active opponent to Nazi race hygiene and to introduce critical, hitherto unknown elements into the debate on his Nazi-era trajectory. This shift is mainly based on sources that I shared with the authors, which are presented in detail below ([24]: 316–41).7
Although the precise nature of Asperger's relationship to National Socialism has been the elephant in the room for some time now, the necessary questions have so far evidently either not been asked at all, or they have been answered on the basis of a too limited number of sources. In what follows, I will present a more multifaceted picture both of Asperger's Nazi-era career and of the historical context of the inception of autism, based on an extensive body of sources, many of which are presented here for the first time.
Methods
This paper is based on a qualitative analysis of documents relating to Hans Asperger's life, work, and political orientation from archives in Austria and (to a lesser degree) Germany, and of his own publications, most of which have not previously been examined with regard to the questions raised here. The documentary sources include, among others, Asperger's personnel files, political assessments by Nazi authorities, and medical case records from various institutions, most importantly from the child "euthanasia" clinic Am Spiegelgrund and Asperger's Heilpädagogik ward. Despite claims to the contrary ([21]: 140, [25]: 37, [26]: 22), these records were not destroyed in the war. Apart from a gap between 1945 and 1969, the files (which go back as far as 1912) are today kept in the Municipal and Provincial Archives of Vienna.8 They pertain to those children admitted as inpatients; the documentation on the much larger number of children examined at the outpatient clinic is lost. From the critical years of 1938 to 1944, 1012 case files survive. Between 1940 and 1944, 62.7% of patients admitted were boys and 37.3% girls. Apart from a number of recurring elements (such as admission forms), the files vary in content and scope. It cannot be ruled out that single documents or whole files have been lost or purged. These records are analyzed here for the first time.
Conclusions
The aim of this paper is to provide a factual basis for the debate on Hans Asperger's career in Vienna during the Nazi period. The main conclusion is that the narrative of Asperger as a principled opponent of National Socialism and a courageous defender of his patients against Nazi "euthanasia" and other race hygiene measures needs to be revised in light of the examined evidence. What emerges is a much more problematic role played by this pioneer of autism research and the namesake of Asperger's syndrome. Kondziella, in his 2009 paper on neurological eponyms with roots in the Nazi period, ascribed an "ambivalent role" to Asperger, classifying him as neither a "perpetrator" nor a "protestor" ([11]: 59). This broad categorization150 must be re-evaluated now that we have a basis for a much more detailed and evidence-based assessment of Asperger's problematic role during this dark time.
Asperger's choices after Austria's Anschluss to Nazi Germany are best understood against the backdrop of his political socialization during his early years in the Bund Neuland, an organization combining both Catholic and Pan-German völkisch ideology. In the years before March 1938, the Bund became a Trojan Horse for illegal Nazi activists. While there is no evidence that Asperger actively supported Nazism before 1938, there was a common ideological ground, as he himself acknowledged after the war. The formative years he spent in an organization that often acted as a bridge between Catholic and Nazi circles help explain how Asperger could launch his career at the Vienna Pediatric University Clinic in 1931, at a time when its newly appointed director Franz Hamburger, a staunch Nazi, began pushing out the clinic's Jewish assistants and reorienting the institution according to his worldview.
After the Anschluss, like many Austrians who had not actively participated in the Nazi movement during the time it was banned (1933–1938), Asperger tried to acquire political credentials by joining a number of organizations affiliated with the Nazi Party. Unlike his colleagues at the pediatric clinic, however, he did not join the NSDAP or one of its paramilitary formations (such as the SA or SS). This decision did not hurt his career; he could afford to avoid the ideological commitment of party membership thanks to the protection provided by his mentor Hamburger, one of the Nazi figureheads in the Vienna Medical Faculty.
During the following years, repeated assessments of Asperger's political reliability show that the Nazi authorities saw him in an increasingly positive light, including as someone willing to go along with their ideas of race hygiene. As late as 1943/1944, when seeking approval of his postdoctoral thesis (the text on "autistic psychopaths" that later made him famous), he received the Nazi hierarchy's consent. Overall, during the years of the Nazi regime, Asperger managed to extend his professional activities beyond his university position, mostly within the Vienna municipal administration and the juvenile court system. The exclusion of Jewish doctors, psychologists, and pedagogues from their professions opened new opportunities for those in the field who were not affected by anti-Jewish legislation or political persecution. Apart from some initial reservations due to his Catholic orientation, there is no evidence that the Nazi authorities considered Asperger an opponent of their race hygiene agenda (or to their policies more generally) or that he ever faced reprisals such as the alleged attempts by the Gestapo to arrest him. A plausible origin of this account is the fact that a long-time associate of Asperger's, Josef Feldner, saved a Jewish boy by hiding him in his home. The way Asperger referred to this episode long after the war suggests that Feldner's heroic act and the risk of discovery by the authorities made Asperger fear for himself, which would explain his volunteering for military service.
Asperger's own attitude towards Jews appears ambiguous. As a member of Neuland, he at least tacitly accepted the organization's anti-Semitic tendencies expressed both in religious and racist-völkisch terms. Case records of his Jewish patients show that Asperger had an acute sense of their religious and "racial" otherness and that anti-Semitic stereotypes sometimes found their way into his diagnostic reports. After the Nazi takeover in Austria, the way he pathologized some children's mental troubles, rather than acknowledging the reality of the persecution they faced, suggests a certain indifference towards their fate under the regime's anti-Jewish policies. At the same time, his relationships with Jewish colleagues indicate that he separated the anti-Semitic prejudices pervading the social and political spheres in which he was moving from his personal relations—not an uncommon phenomenon in the history of anti-Semitism.
After March 1938, in line with his acquisition of political credentials by joining organizations affiliated with the Nazi Party, he used lectures and publications to signal his fundamental accordance with the Nazi state's programs concerning race hygiene and public health. At the same time, he called for the necessary resources to take care of the troubled or "endangered" children in need of Heilpädagogik's support. Although these statements deviated from the hard core of race hygiene ideology with its inhuman devaluation of the "hereditarily inferior," there is no indication that they were perceived as critical of Nazi policies, as some authors have claimed. Rather, Asperger's ideas about Heilpädagogik's mission within the Nazi state, with his emphasis on turning troubled children into useful members of the German body politic, were shared in many circles at the time. Given that Asperger used the same arguments after the war, there is no indication that the utilitarian logic of social worth he used to advocate for his patients—children considered difficult but who sometimes had normal or even above-average intellectual abilities—was merely a rhetorical strategy. Also, it would be a misunderstanding to assume that the small subset of his patients he diagnosed as "autistic psychopaths" benefited as a group from the fact that he considered some of them of superior intelligence. Just as with other diagnoses, everything depended on where they fell on the spectrum of intellectual and other abilities.
The real litmus test for Heilpädagogik under National Socialism was not how it treated the children with potential—in a time of increasing labor shortage, it was hardly controversial that they should be integrated into the "people's community" and contribute to the war effort—but those with disabilities so severe that from a utilitarian standpoint all efforts seemed futile. Since long before the Nazi period, Heilpädagogik had excluded children with severe disabilities from its remit, leaving them to psychiatric asylums or similar institutions. Overall, Heilpädagogik claimed to be able to salvage those who could be salvaged and to know where to draw the line.
Despite his advocacy, Asperger left the decisive question unanswered: What should happen with those who could not be helped by pedagogic, therapeutic, or medical means? Regarding these so-called "uneducable" children—who faced the greatest threat from the Nazis' race hygiene policies—Asperger's promises to turn his patients into valuable members of the "national community" proved futile.
With regard to such seemingly "hopeless cases" of mental disability, the records of Herta and Elisabeth Schreiber suggest that, at least under the circumstances, Asperger was willing to accept the killing of children as a last resort. In Herta's case, it seems that the mother consented to Asperger's decision to refer her directly to Spiegelgrund. According to Elisabeth's medical file, her mother also pushed for institutionalization, although there is no evidence that she knew what fate awaited her child.
Asperger's involvement in the selection of victims for the child "euthanasia" program includes an episode when, in 1942, he was part of a commission tasked with the screening of more than 200 residents of a home for children with mental disabilities in Gugging near Vienna. The commission's mandate was to categorize the children according to their intellectual abilities and prognoses and to define a residual group of "uneducable" children who should be killed at Spiegelgrund. Thirty-five children were placed in this group and later died at the "euthanasia" facility. While Asperger was not directly responsible for their deaths, this episode nevertheless shows to what extent he cooperated with the regime's murderous policies. His role on the commission was linked to his part-time employment at the City of Vienna's Public Health Office, an additional professional role he had voluntarily taken on in 1940. Cooperation with the "euthanasia" program was by no means obligatory since the operation was illegal even by the standards of Nazi Germany.
The great majority of Asperger's patients, however, was not threatened by the child "euthanasia" program—they were not mentally disabled, but simply considered "abnormal" or "difficult" in some way. The diagnostic labels they received at Asperger's clinic, while not life-threatening, nevertheless carried heavy consequences for them. Asperger's and his colleagues' opinions determined to a large extent whether a child would be taken from their family and put into foster care or even sent to a reformatory—institutions that were rife with abuse. A comparison between Asperger's diagnostic practices and those of his peers at Spiegelgrund (regarding, it should be noted, a group with more severe difficulties than Asperger's average patients) reveals that Asperger's reports on these children were in many cases harsher in how he described their intellectual abilities, their character, and their future potential than those written at Spiegelgrund. These documents do not support Asperger's self-professed "pedagogic optimism" or his alleged benevolence towards his patients—quite the opposite.
On the other hand, he appears to have been less inclined to directly invoke the possibility of hereditary defects, which could have justified interventions such as forced sterilization. The case records from his ward contain very few references to the sterilization program or other race hygiene measures, suggesting that he was reluctant to report his patients to the authorities for these specific purposes. However, the fact that in some cases he did provide information to the authorities tasked with the implementation of race hygiene suggests that he did not fundamentally oppose these policies. This is also in line with his public comments on the sterilization law, in which he argued for its necessity, but called for "responsible implementation." Overall, the importance of this point should not be overstated because the sterilization law in Austria was implemented much later, and on a smaller scale than in Germany, many doctors and hospitals neglected to report their patients without any consequences, and children were not the main focus of the program. There is no evidence that Asperger deviated from the official position of the Nazi state on sterilization, which in this case had decided—at least in principle, and more so in Austria than in Germany—to institute mechanisms of due process for its implementation.
After the war, on the few occasions when Asperger publicly commented on National Socialism, he vaguely criticized "excesses" or moral failings, but did not address the reality of persecution, violence, and destruction wrought by the Nazi regime, especially against the Jewish population. In this unwillingness to deal with the past, he was typical of large segments of Austrian post-war society. In his professional field of Heilpädagogik, which he came to dominate during the three decades after World War II, this had detrimental consequences, as children from difficult backgrounds continued to be labeled as "constitutionally defective" and to be sent to closed educational institutions where abuse was rampant [97, 98].
An overall appraisal of Asperger's place in the history of youth psychiatry and Heilpädagogik and as a pioneer of autism research will have to go beyond the focus of this paper, which despite the importance of the Nazi period for understanding Asperger's life and work cannot replace a long due biography. Regarding Asperger's contributions to autism research, there is no evidence to consider them tainted by his problematic role during National Socialism.151 They are, nevertheless, inseparable from the historical context in which they were first formulated, and which I hope to have shed some new light on. The fate of "Asperger's syndrome" will probably be determined by considerations other than the problematic historical circumstances of its first description—these should not, in any case, lead to its purge from the medical lexicon. Rather, it should be seen as an opportunity to foster awareness of the concept's troubled origins.
Abbreviations
BAB:

Federal Archives Berlin
CDSB:

Christian-Social Student Union
DAF:

German Labor Front
DÖW:

Documentation Center of the Austrian Resistance
NÖLA:

Lower Austria Provincial Archives
NSDÄB:

National Socialist German Physicians' League
NSDAP:

National Socialist German Workers' Party
NSV:

National Socialist People's Welfare Organization
ÖStA:

Austrian State Archive
UAW:

Vienna University Archives
WStLA:

Vienna City and State Archives
Declarations
Acknowledgements
My special thanks go to Prof. Ernst Berger, Prof. Wolfgang Neugebauer, Prof. William Seidelman, John Donvan, Caren Zucker, and the three anonymous reviewers for Molecular Autism who read the draft manuscript and provided invaluable comments and helpful information. To John Donvan and Caren Zucker, I am additionally indebted for reporting on my research in their book In a Different Key: The Story of Autism. Roxane Sousek, Jan Tuczek, Marion Zingler, and Gertrude Czipke helped with the archival research. Prof. Arnold Pollak (as director of the Vienna Pediatric University Clinic) supported my research in its early stages and provided me with the opportunity to present the first results to a wider audience in 2010. James Harris, professor of developmental neuropsychiatry at the Johns Hopkins University School of Medicine, was very generous with his time in explaining to me the differences between Hans Asperger's "autistic psychopathy" and Leo Kanner's "early infantile autism," although my conclusions regarding the question of priority in the "discovery" of autism ultimately did not make it into this paper.
I also thank the Vienna Municipal and Provincial Archives, as well as all the other archives that provided the source materials used in this paper.
To Colin Phillips (Faculty of English, Adam Mickiewicz University, Poznan) and Tim Corbett, I am grateful for proofreading the text.
Regarding the illustrations used in this article, Figs. 1, 3, 4, 6, 7, 8, 9, and 10 are scans of archival materials held at the Municipal and Provincial Archives of Vienna, reproduced with permission from the copyright holder. Figure 5 is held by the Vienna University Archives, which allow reproduction for scholarly purposes. In the case of Fig. 2, efforts to trace the copyright holders have been unsuccessful, but the journal and author would be happy to hear from them; all illustrations have been used without financial interest.
Funding
Research for this article was supported with funding by the City of Vienna, Department for Culture and Science, and for the section on the post-war period by the National Fund of the Republic of Austria for Victims of National Socialism and the Future Fund of the Republic of Austria.
Availability of data and materials
All the referenced archival documents are available at the public archives cited.
Author's contributions
Herwig Czech is the sole author. The author read and approved the final manuscript.
Author's information
Herwig Czech, PhD, Institutional address: Medical University of Vienna, Ethics, Collections and History of Medicine, Währinger Straße 25, 1090 Vienna.152
Ethics approval and consent to participate
Not applicable
Consent for publication
Not applicable. All documents cited are held in public archives and can be published according to the pertinent Austrian legislation.
Competing interests
The author declares that he has no competing interests.
Publisher's Note
Springer Nature remains neutral with regard to jurisdictional claims in published maps and institutional affiliations.
Open AccessThis article is distributed under the terms of the Creative Commons Attribution 4.0 International License (http://creativecommons.org/licenses/by/4.0/), which permits unrestricted use, distribution, and reproduction in any medium, provided you give appropriate credit to the original author(s) and the source, provide a link to the Creative Commons license, and indicate if changes were made. The Creative Commons Public Domain Dedication waiver (http://creativecommons.org/publicdomain/zero/1.0/) applies to the data made available in this article, unless otherwise stated.
Authors' Affiliations
(1)
Ethics, Collections, and History of Medicine, Medical University of Vienna, Vienna, Austria