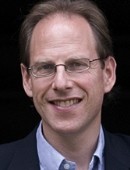 We are delighted at the news that Molecular Autism's Editor-in-Chief, Simon Baron-Cohen, has received a knighthood.
Professor Sir Baron-Cohen was awarded the title of Knight Bachelor as part of the 2021 New Year's Honours list. This is in acknowledgement of his services to autism research and people with autism, including as Director of the Autism Research Centre, and Professor of Developmental Psychopathology at the University of Cambridge, in addition to authoring several books including Mindblindness and The Essential Difference, and completing a term as President of the International Society for Autism Research.
This honour is fitting recognition for his outstanding contributions, now spanning into five decades, and BioMed Central are extremely proud to be working with such an eminent leader in the field.